Thursday, June 11, 2020
3:00 - 4:00 PM EST
YOU WILL LEARN:
Why Yours and Your Organization's Mindset is now More Critical Than Ever!
What are the 5 Levels of Leadership and which one are you?
How does your organization Move from Sustainability to Survivability?
What are The 6 Keys To Communicating in times of crisis?
What are The 5 Fundraising Must Do's in this pandemic environment?
Learn how a Small Charity with limited resources is Successfully Navigating This Pandemic Crisis.
What are the 5 Actions that you can do right now to Engage Your Donors?
And much more Actionable Content!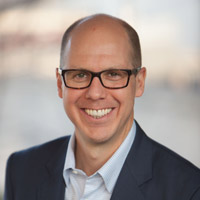 Barry H. Spencer is a nationally recognized Financial Educator, Author, Speaker, Industry Thought-Leader, and Philanthropic Estate and Retirement Income Planning Specialist, whom you may have seen on or in Forbes, Worth, Kiplinger, and affiliates of ABC, CBS, and NBC, among others. Spencer has been interviewed across the country and by original "Shark," Kevin Harrington, from ABC's Emmy Winning TV Show "Shark Tank." His latest books are the highly-rated and include, The Secret of Wealth With No Regrets; Giving Transforms You!, and Retire Abundantly. Barry's presentations within the industry have benefited attorneys, accountants, financial advisors and philanthropic professionals, and his top-rated presentations include lessons and stories from competing as a 4-Time Ironman and elite triathlete. Barry and his wife, Lori, and their two children, along with their dog Scout live in Alpharetta, Georgia.